The Curly-Coated Retriever Club of America
The CCRCA, chartered in 1979, is the national parent club for the breed. The club publishes the Curly Commentator, a bi-monthly newletter, sponsors a National Specialty, and supports the placement of Curlies needing good homes through Curly rescue. The CCRCA encourages the development of the natural retrieving abilities of the breed through its working certificate program and annual field trophy award. Curlies with notable achievements receive permanent recognition as members of the Hall of Fame, while the Register of Merit honors dogs whose progeny have earned titles in conformation, performance and field events.
As our guiding principles, the CCRCA subscribes to the tenets of the AKC Code of Sportsmanship.
---
2022 National Specialty
The 2022 will be held on May 16th thru 20th, 2022, in Oshkosh, Wisconsin.
Click here for the all the current information.
---
2022 Calendars
| | |
| --- | --- |
| | The 2022 CCRCA Calendars are available by clicking here. Please contact for more information. |
---
2022 CCRCA Hunt Test
The 2022 CCRCA hunt test event will be held in July 2022, at the Buckeye Retriever Club in Hambden Township, Ohio. Please contact Ellen Manes at her for more information.
---
Curly-Coated Retriever Rescue
The CCRCA Rescue program is dedicated to assisting with the placement of any CCR in need and to finding an appropriate, good home where the dog will be lovingly cared for and appreciated, and where it will enjoy a quality of life befitting the breed. If you are looking for a Curly or have found a lost CCR, please click here for more information.
---
Recent Events
2021 National Specialty was held on October 11th thru 15th, 2021, at the Wilson County Expo Center in Lebanon, Tennessee. Click here for the all the current information.
2021 Curlyville in LaVergne, Tennessee was held on May 27, 28, and 29 at Poole Knobs Wildlife Management Area - This is an event that gets more people involved with the field aspects of their dogs and eventually get their field titles (WC, WCX, WCQ) in the process. To see pictures of the events click here (picture credits goes to Bob Thompson).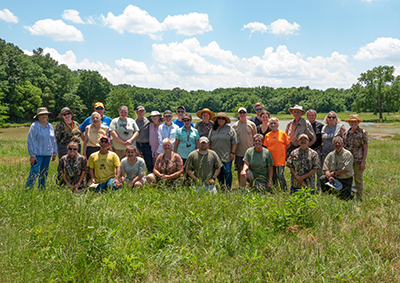 ---