The Curly-Coated Retriever Club of America
The CCRCA, chartered in 1979, is the national parent club for the breed. The club publishes the Curly Commentator, a bi-monthly newletter, sponsors a National Specialty, and supports the placement of Curlies needing good homes through Curly rescue. The CCRCA encourages the development of the natural retrieving abilities of the breed through its working certificate program and annual field trophy award. Curlies with notable achievements receive permanent recognition as members of the Hall of Fame, while the Register of Merit honors dogs whose progeny have earned titles in conformation, performance and field events.

As our guiding principles, the CCRCA subscribes to the tenets of the AKC Code of Sportsmanship.
---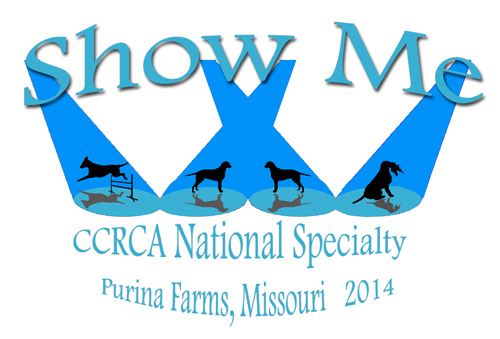 2014 CCRCA Specialty - All information for the 2014 National Specialty can be found by clicking here!
Curly World Congress
To help with the location for the next Curly World Congress (CWS) in 2018 a survey has been created. The Curly-Coated Retriever Club of America (CCRCA) is prepared to host the CWS in late summer or early fall in 2018. The national specialty for the CCRCA will be held in the northeastern US in 2018 and would include multiple field events, conformation, sweepstakes, agility, obedience and rally as well as breed related presentations and curly items for sale. The Dutch Curly Coated Retriever Club is also prepared to host the next CWS in association with the World Dog Show in Amsterdam 9-12 August 2018. The CWS venue would be the one used to host the 2002 CWS in Beekbergen about an hour from Amsterdam http://www.lierderholt.nl. Please help select the next location by taking this quick survey.
---
The CCRCA Rescue program is dedicated to assisting with the placement of any CCR in need and to finding an appropriate, good home where the dog will be lovingly cared for and appreciated, and where it will enjoy a quality of life befitting the breed. If you are looking for a Curly or have found a lost CCR, please click here for more information..

---
Recent Events

CCRCA WC/WCX/WCQ Hunt Test was held on Saturday May 31, 2014 at Bear Country Retrievers hosted by Sherie, Clint, and Billy Catledge in Bethpage, TN.
3rd Annual Hunt Test was held on Saturday June 28th and 29th, 2014 at Buckeye Retriever Club in Ohio.
Order 2013 Specialty DVDs, A set of all events or order sets of events separately - Field (Working Certificate tests and Upland), Obedience, Rally, Conformation, and Senior Handling & Parade. Go to the order by PayPal page, or download the mail-in order form.