2023 National Specialty Mug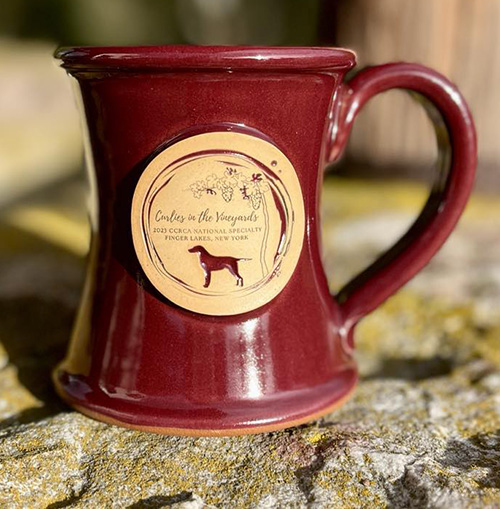 These beautiful mugs are the 4th edition of our commemorative National Specialty mugs. They are in a beautiful red color signifying our 2023 National Specialty.
$22 each
Limit 2 per household
Pick up at the Specialty only
We only have 58 mugs available for purchase (limit of 2 per household) and your mug can be reserved by purchasing via the PayPal link below (please note a 3.5% processing fee will be added). The mugs must be picked up at the National Specialty.
PayPal is the only method of payment that can be accepted at the link below. Please note that when you pay for your mug please fill out the Google Document to notify that you have paid and the number of mugs you requested.
Thanks for considering this piece!