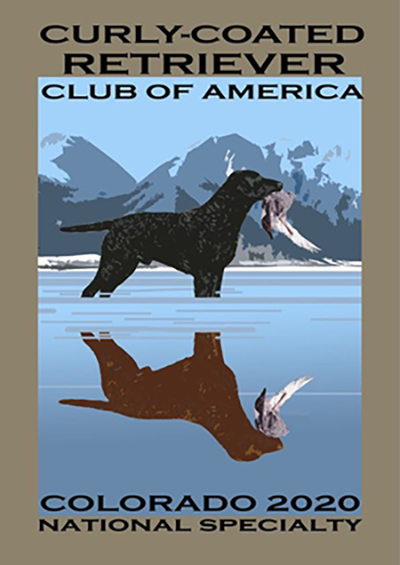 The success of the CCRCA specialty relies not only on the many volunteers who give time and energy to the specialty, but also to those who give so generously to sponsor the trophies.
Trophy sponsorships are available on a first-come, first-served basis at the following levels:

Trophy Levels (see Trophy form in Google Docs)
Pike Peak's ($150)
Rocky ($75)
Garden of the Gods ($50)
Aspen ($40)
Boulders ($25)
Be very specific on selecting which trophies you wish to sponsor. Please note — trophy sponsorship is not guaranteed until payment has been received by the trophy chair. In order to prevent duplication, declare your top 3 choices for sponsorship.
If you are unable to decide on a specific sponsorship, please consider giving to the General Fund.
Sponsor forms are also available on the CCRCA web page, through the 2020 Specialty Facebook page, and shall be sent in the Curly Commentator. If you have any questions, contact Iris Andre at: 916-825-5998.
Sponser a 2020 Trophy (3% sevice charge is included)
Suggested Donation Levels (See Donation Form)
Pikes Peak ($150 each):
Best of Breed (BISS)
Best of Opposite Sex (BOSS)
Best of Winners (BOW)
High in Trial (Obedience)
Garden of the Gods ($50 each):
Best of Opposite Sex Puppy Sweeps
Best of Opposite Sex Veteran Sweeps
Working Dog
Working Bitch
Best Bred By Exhibitor
Best Puppy (Non Regular Classes)
Best Veteran (Non Regular Classes)
Reserve Winners Dog
Reserve Winners Bitch

Rocky ($75 each):
Winners Dog
Winners Bitch
Select Dog
Select Bitch
Best in Puppy Sweepstakes
Best in Veteran Sweepstakes
Best in Gun Dog Sweepstakes
High Scoring Standard Run (Agility)
High Scoring Jumpers Run (Agility)
High Combined (Obedience)
High Combined (Rally)
Best Junior Handler and Junior Awards


Aspen ($40 each):
Brood Bitch
Stud Dog
Brace
A whole class (1st- 4th placement) in
Conf/Sweeps, Obedience, and Rally


Boulder ($25 each):
JAMS (Each)
Agility Class Winners (Each)
Thank you in advance to all our generous sponsors!